Dendritics actually had a very tangential role in a movie, the tacky A Stranger Among Us ... Our name appeared in one of its ad pieces! Not Melanie Griffith's best, I fear. Compare this to a shot of Bill and Richard Becker, manager of the Kassoy salesroom on 47th St in NYC. The Publicity shot scans are courtesy of Richard Becker of Kassoy. Thanks, Richard.

A Stranger Among Us explores the mysteries of Hasidic Judaism through the eyes of an outsider – a gentile police detective – who enters this reclusive society to investigate a murder.

Melanie Griffith stars as Emily Eden, a tough New York City Police detective assigned to solve the murder of a Hasidic diamond merchant from Brooklyn. While working undercover as a member of the community, Detective Eden is coached by a rabbi's son in the ways of his people to help her maintain her cover. Soon, however, the attraction between these two opposites sends sparks flying. As the pressure to solve the case intensifies, so does their illicit relationship.

1992, 109 mins.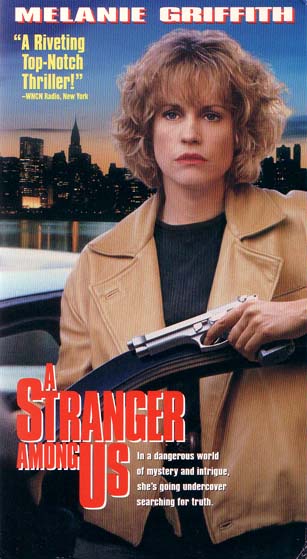 This is the video cover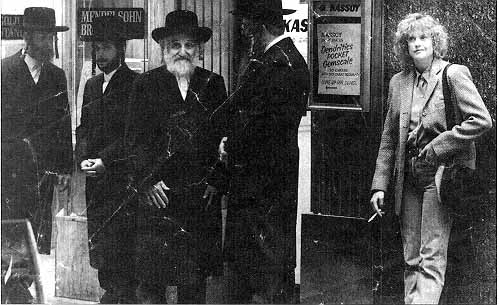 Here is the publicity shot. Look carefully in that doorway?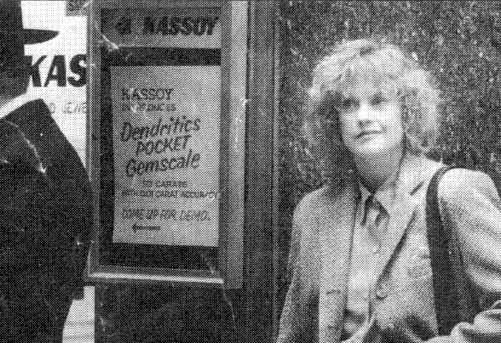 Wow, it's us!! Our moment of Hollywood fame. Compare this to a real picture of the doorway

Images and webpage designs © 2001-2023 your webmaster, jb and Dendritics Inc. [-]