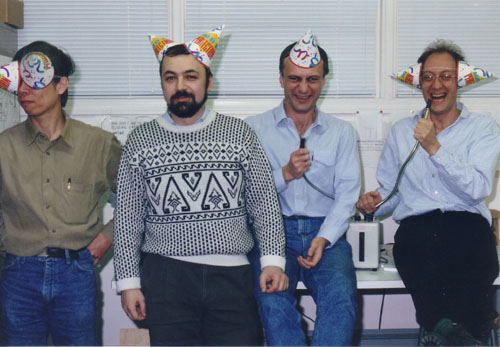 Nam and Igor are trying to ignore Vova and JB doing Karaoke with a fiber optic light.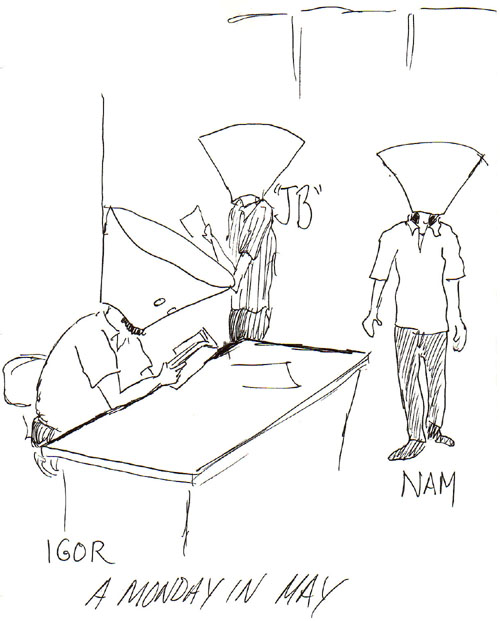 This must have been inspired by an Conehead outfit Happy wore. If we were a band, we might have called ourselves "The Coneheads". Steve made up a Conehead Holiday Greeting card too!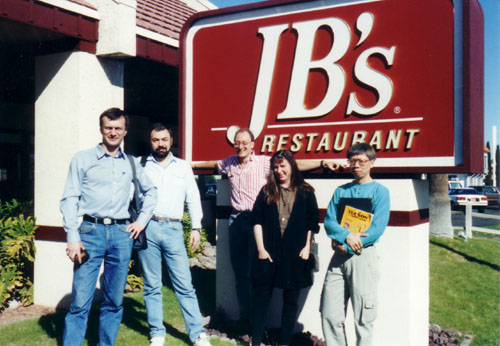 Vova - Igor - JB - Marian - Nam at Tucson in 94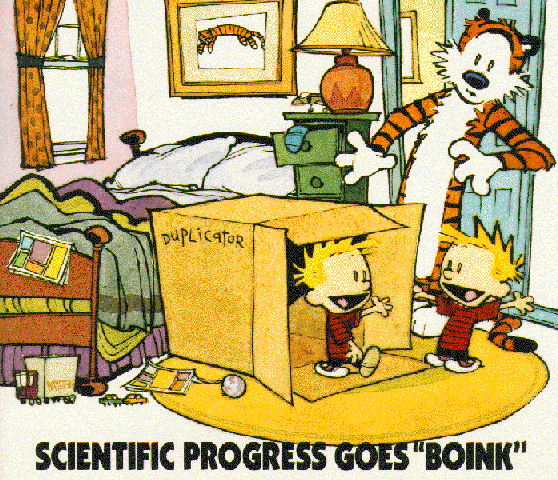 I'd love to say that this is our next project ... but it ain't!

Images and webpage designs © 2001-2023 your webmaster, jb and Dendritics Inc. [-]