Dr. Nam C. Li was teaching Electronics at Northeastern when I was first introduced to him by Peter Siy (of later Emulator fame) in May 1991. Peter allowed as how Nam was excellent at analog electronics, although he was terrified of Nam (the teacher) in the classroom! Gemscale 50 had just been introduced in February, and we were just beginning the Millicarat development. I knew that this time we would be needing a much more sophisticated circuit design to support a factor of 10 higher resolution, and knew that this was beyond my skills in analog electronics.
Ultimately I had the pleasure of working with Nam for almost 4 years until he left in 1995 to return to Hong Kong. His responsibilities included analog circuit design (at which he excelled) and digital logic design, much of which was implemented in a custom gate array. The analog design included significant theoretical work combined with practical implementation. He successfully coordinated the developments in circuit engineering with all other engineering aspects of the scale, and his responsibilities were performed with the highest degree of excellence.
Dr. Li was our top theoretician, and we were all sorry to see him go, both personally and professionally. I feel honored to have worked with him for so long, and all the Gemscales after the G-50 and G100 benefited tremendously from his circuit expertise.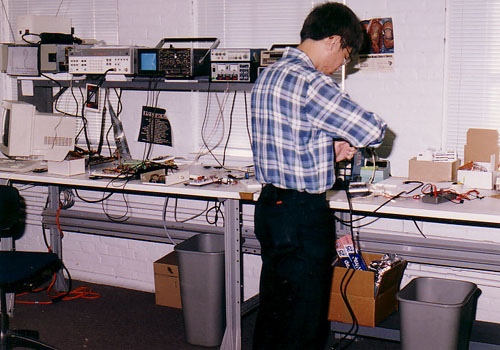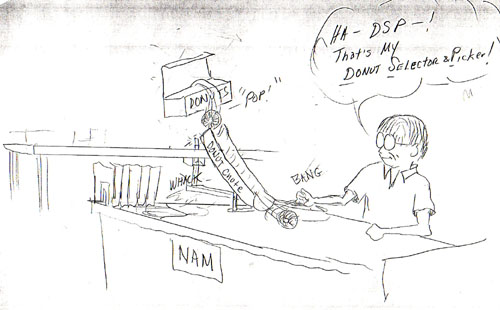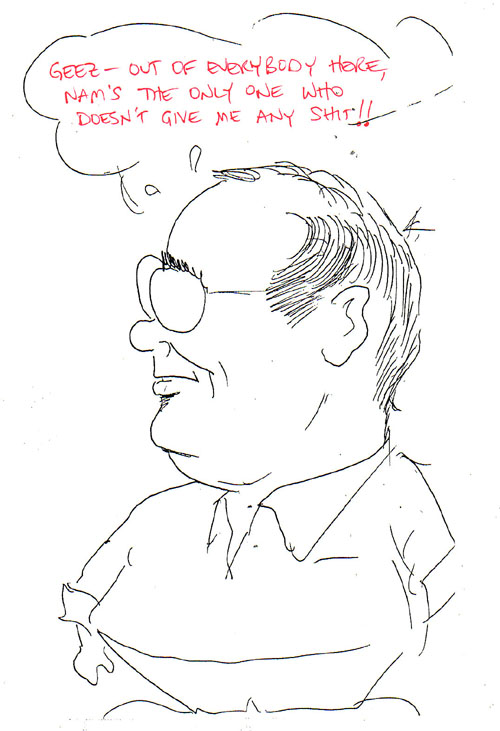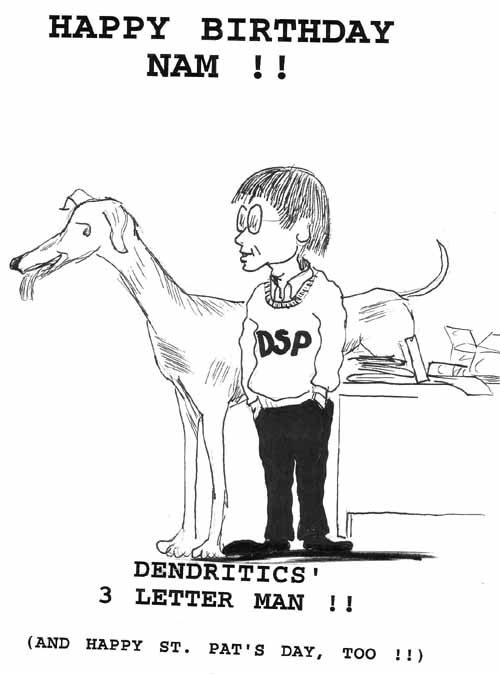 Nam developed a very close relationship with Squirkel the Cat (who survived many episodes of "Earthquake") and Happy (who found the crinkling of sweets wrappers irresistible).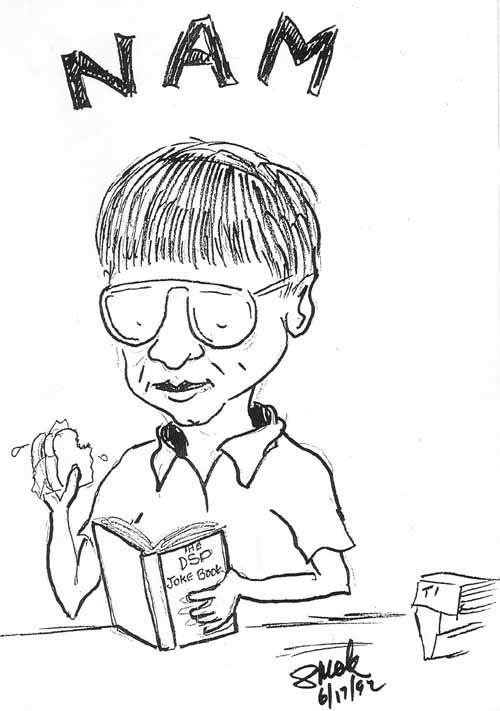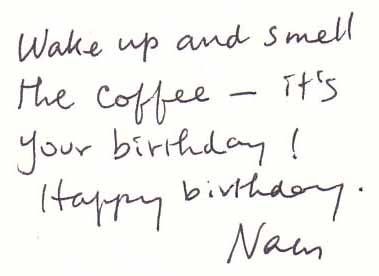 Images and webpage designs © 2001-2023 your webmaster, jb and Dendritics Inc. [-]